Post by M.S.-ARC on Apr 5, 2011 19:32:59 GMT -5
Hellfish present
A rec game at Action Paintball (Formerly known as No Limits Park) in Taylor on Sunday, July 10th.
[/center]
Calling all South East Michigan Airsofters.
Come out and get some trigger time in without having to drive too far. For those who haven't made it out to Action Paintball (No Limits) yet, this field has 42 acres of different environments to play in like woodland, tall grassy areas, and even a fortified island surrounded by water. For pictures click the link:
www.nolimitspark.com/zones.html
Time: 9:00am – 5:00pm
Gates will open at 8:30am
Cost: $15.00 (reduced from ($20)
FPS: MIA standards.
Eye Protection: Full seal goggles are required.
NO GOGGLES, NO SHOOTING, NO EXCEPTIONS.
Mesh goggles are not allowed.
You must sign a waiver. If you are under 18, your parent or guardian must sign the waiver as well. Waivers will be provided. Due to the new ownership we will have to fill out new waivers for the 2011 season.
Briefing/ Check in: 9:00 AM
Trigger Time starting at: 9:30AM
Break for Lunch: Whenever people feel up for it.
Ending: 5:00 PM (hours of operation extended by 1 hour)
There will be no camo requirements, ammo restrictions, or player caps as it is a rec game.
Action Paintball (No limits) Rules:
Barrel condoms are required in the safe zone.
These are available at most sporting goods stores or you can make your own as long as it works.
Magazines out and safeties on in the safe zone.
Anyone between 12-14 years old must come with an adult and are required to wear full face, nose, mouth and ear coverage (Basically a paintball mask).
Things to remember:
Bring bug spray.
Bring (or make) a barrel condom.
Bring extra socks (even if it isn't raining).
Location: Taylor, MI
Eureka Rd and Lange St. (just North of Eureka on Lange)
For directions click here:
www.nolimitspark.com/hourslocation.html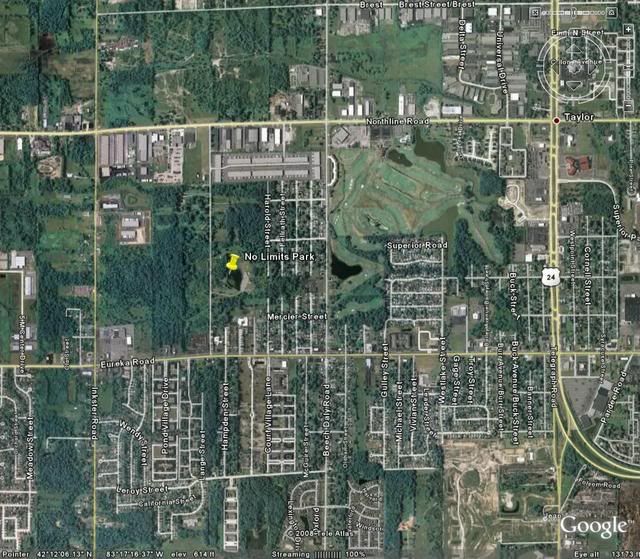 PM Knief or any of the Hellfish for more details or to be placed on the roster.
SUMMARY OF NEW UPDATES
No limits is now under new ownership and is now Action Paintball
Gates will open at 8:30am
Gameplay will be from 9:00am to 5:00pm
Cost to play has been reduced from $20 to $15
Food & drinks will be sold on site
Due to the new ownership we will have to sign new waivers for the 2011 season.